Tempo di lettura:
2
minuti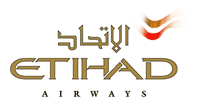 Etihad Cargo ha preso in consegna un nuovo Boeing 777 Freighter, che consentirà alla divisione cargo di Etihad Airways di proseguire i suoi piani di espansione nel 2016. L'aereo diventa l'11° freighter nella flotta, ed entrerà in servizio commerciale il 1° marzo 2016. Etihad Cargo ha annunciato di voler prendere in consegna due velivoli aggiuntivi al Dubai Air Show dello scorso anno e sono parte dell'ordine da US $ 67 miliardi che è stato eseguito nel 2013 per 199 velivoli. I due velivoli freighter supplementari sono valutati US $ 637 milioni a prezzi di listino. Il secondo cargo è previsto in arrivo ad Abu Dhabi nel mese di marzo. Entrambi i nuovi aeromobili sono equipaggiati con nove posti a sedere, che consentono a Etihad Cargo di trasportare persone aggiuntive come parte del suo programma Sky Stables, che supporta trasporti equini di valore. Essi saranno i primi aeromobili nella flotta Etihad Cargo ad essere allestiti in questo modo.
Kevin Knight, Chief Strategy and Planning Officer for Etihad Airways, ha dichiarato: "L'ulteriore velivolo freighter ci dà l'opportunità di espandere i nostri servizi di trasporto merci specialistici e far crescere la nostra quota di mercato. Nel corso dell'ultimo anno ci siamo espansi in Sud America, Africa e Asia, il nuovo velivolo migliorerà la capacità e ci consentirà di aumentare le frequenze in tutto il nostro schedule network, ma anche di aumentare le nostre opportunità charter verso le aree in crescita del mondo".
Durante il 2015 Etihad Cargo ha migliorato la sua portata globale, offrendo capacità bellyhold su sei nuove destinazioni passeggeri di Etihad Airways, tra cui Edimburgo, Madrid e Kolkatta. La compagnia opera già schedule cargo services verso destinazioni freighter-only che includono: Hahn, San Juan, Bogota, Guangzhou, Dakar, Douala, Eldoret, Hanoi, Houston, Nouakchott, Sharjah e Tbilisi.
Nella sua flotta esistente, Etihad Cargo opera attualmente tre Boeing 777F, tre Boeing 747 e quattro Airbus A330. La divisione cargo della compagnia aerea nazionale degli Emirati Arabi Uniti attualmente serve 14 destinazioni freighter-only in tutto il mondo dal suo hub di Abu Dhabi e ha capacità cargo sulla flotta Etihad Airways di oltre 100 aerei passeggeri.
"Dalla sua entrata in servizio sette anni fa, il 777 Freighter è stato sempre più riconosciuto come il più grande e capace twin-engine freighter", ha dichiarato Marty Bentrott, senior vice president for Sales, Middle East, Russia and Central Asia, Boeing Commercial Airplanes. "Siamo orgogliosi che i 777 Freighter svolgono un ruolo chiave nella flotta di Etihad Cargo, che continua a rafforzare ed espandere le sue operazioni cargo in tutto il mondo".
(Ufficio Stampa Etihad Airways)