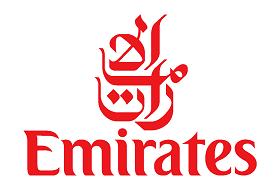 Emirates offre di nuovo tariffe attraenti per le famiglie che vogliono visitare Dubai, con particolare attenzione al divertimento dei bambini. Le tariffe speciali sono valide fino al 31 maggio per voli verso Dubai in Economy Class dai quattro aeroporti serviti da Emirates in Italia (Milano, Roma, Venezia e Bologna), compresi tra l'1 giugno e il 31 agosto 2017. Includono uno sconto fino al 45% sul biglietto del bambino (biglietti Infant non inclusi nell'offerta. Offerta limitata ai passeggeri con almeno un bambino) e l'ingresso omaggio per il Dubai Parks and Resorts. Sia per una visita a Dubai che per uno stop over in città, questa è l'offerta giusta per la famiglia. Dubai Parks and Resorts è il primo complesso integrato di parchi nella regione. Comprende tre parchi tematici esclusivi e un parco acquatico, oltre a Riverland Dubai, la grande piazza centrale, e un resort polinesiano a tema per tutta la famiglia. Il luogo dove occidente e oriente si fondono in una nuova dimensione, creando un mondo interamente dedicato al divertimento e all'avventura.
A bordo, i clienti possono gustare i piatti gourmet preparati da chef e perdersi nel sistema di intrattenimento di bordo che offre più di 2.500 canali di film, programmi TV, musica e giochi. I viaggiatori saranno anche in grado di rimanere connessi in volo, grazie alla connessione Wi-Fi disponibile a bordo. Per chi pensa di fare shopping, Emirates offre fino a 35 Kg di franchigia bagaglio in Economy Class.
Emirates è inoltre molto attenta alle esigenze dei giovani viaggiatori a bordo dei propri voli, ai quali offre pasti squisiti, intrattenimento non-stop e giochi per stimolare la fantastia. Iscrivendo vostro figlio al programma Skywards Skysurfer avrà a disposizione i vantaggi riservati ai frequent flyer di Emirates Skywards.
Per maggiori informazioni su Emirates, incluso come prenotare e la lista completa dei termini e delle condizioni, visitare www.emirates.com/it.
(Ufficio Stampa Emirates)