Un A321 di Ural Airlines, in decollo dall'aeroporto di Zhukovsky e diretto a Simferopol, è stato vittima di un bird strike pochi istanti dopo il decollo, che avrebbe interessato entrambi i motori, e di un successivo crash landing in un campo non distante dallo scalo. Il bilancio sarebbe attualmente circoscritto ad alcuni feriti lievi.
This morning, @Ural_Air_Lines @Airbus #A321 VQ-BOZ had to make an emergency landing, shortly after taking off from Moscow-Zhukovsky as both engines failed after hitting birds. The aircraft was operating flight U6178 to Simferopol. 10 passengers were injured. #UralAirlines #avgeek pic.twitter.com/7iJOduJ7Gt

— Scramble (@scramble_nl) August 15, 2019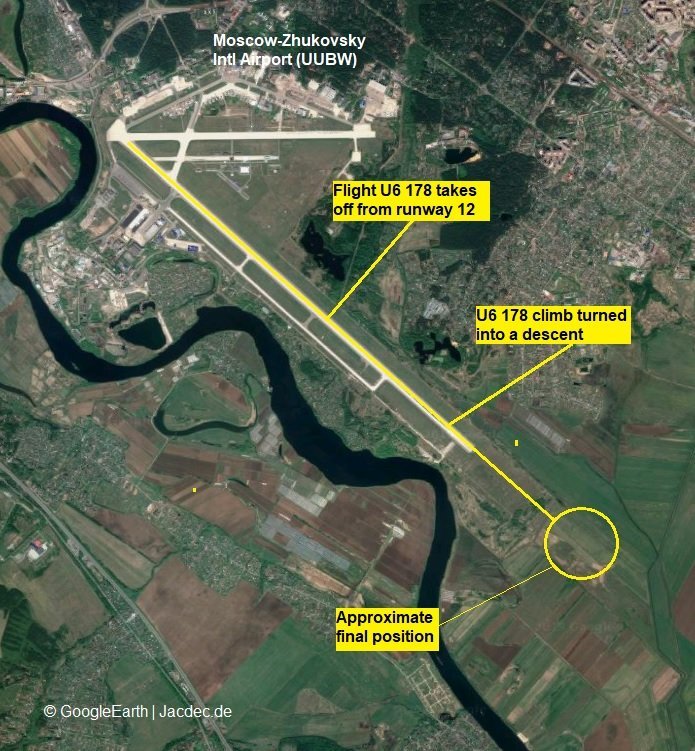 A seguire un videoclip dell'incidente e una ripresa aerea dell'area coinvolta, con il velivolo in mezzo al campo.
?????????? ????, ?????????? ??????? ? ???????.

?????????? ????? ? ???????. pic.twitter.com/pt7GYk5rpS

— baza (@bazabazon) August 15, 2019
(Fabrizio Ripamonti | video credit: Baza online news)