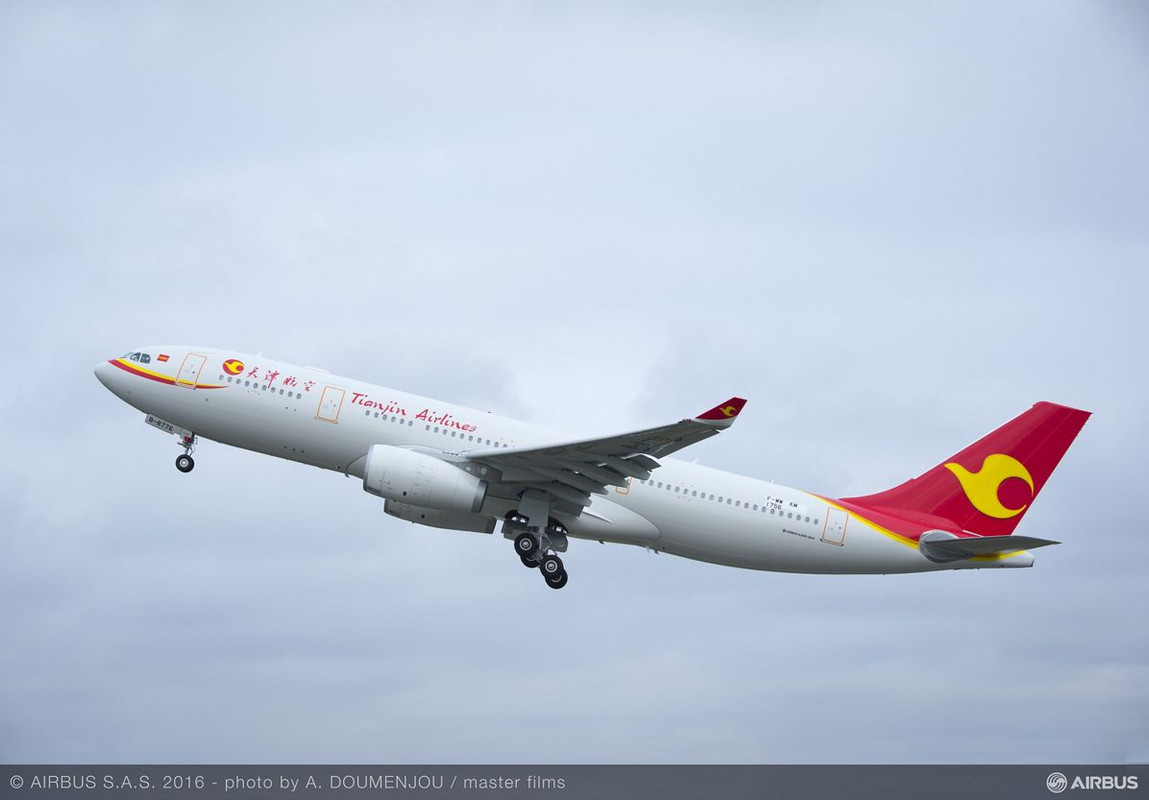 Airbus ha inaugurato il suo A330 Completion and Delivery Centre (C&DC) in Tianjin, China, espandendo la propria impronta globale e la partnership strategica con la Cina. Allo stesso tempo, il primo A330 proveniente dal C&DC è stato consegnato a Tianjin Airlines. L'A330 C&DC si trova nello stesso sito dell'Airbus Tianjin A320 Family Final Assembly Line e dell'Airbus Tianjin Delivery Centre. L'A330 C&DC copre le attività di completamento dell'aereo, tra cui cabin installation, aircraft painting e production flight test. Circa 150 dipendenti cinesi del C&DC sono stati addestrati dagli esperti di Airbus a Tolosa. Il nuovo impianto è composto da un paint shop, weighing hangar e da un main hangar con tre aircraft positions, che coprono un'area di 16.800 m2. L'A330 C&DC di Tianjin impiegherà più di 250 persone ed è pronto a consegnare due aeromobili al mese dall'inizio del 2019. "L'inaugurazione del nostro A330 C&DC a Tianjin, insieme alla prima di molte consegne, segna una nuova pietra miliare per l'impronta internazionale di Airbus e sottolinea il forte spirito di collaborazione con i nostri partner cinesi", ha affermato Fabrice Brégier, Airbus COO and President of Commercial Aircraft. "Completare aeromobili wide-body in Cina rappresenta una prima per Airbus e per l'industria, che dimostra il nostro impegno reciproco per la crescita del settore dell'aviazione in Cina".
Per festeggiare l'inaugurazione della C&DC, un primo aereo A330 è stato consegnato a Tianjin Airlines. L'aereo, che è stato assemblato e equipaggiato a Tolosa con personale cinese e europeo, è dotato di motori Rolls-Royce Trent 700 ed ha una configurazione a due classi con 260 posti.
Alla fine di agosto 2017, la flotta Airbus in servizio con i vettori cinesi comprendeva 1.484 aerei, 1.228 A320 Family e 202 A330 Family. L'A330 è il più popolare aeroplano wide-body in Cina, operato da nove compagnie aeree.
Ad oggi la famiglia A330 ha attirato quasi 1.700 ordini e più di 1.300 aerei A330 Family stanno attualmente volando con più di 110 operatori in tutto il mondo. Con un'operational reliability del 99,5 per cento e vari miglioramenti del prodotto, i velivoli A330 Family presentano il miglior rapporto costo-efficienza nel loro settore fino ad oggi.
(Ufficio Stampa Airbus – Photo Credits: Airbus)