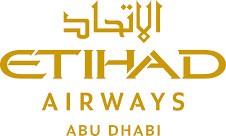 Etihad Airways ha introdotto una nuova policy bagagli adattata alle diverse esigenze dei clienti nei mercati internazionali che serve. Le modifiche consentono una struttura più semplice, in quanto la franchigia per tutti i mercati, esclusi gli Stati Uniti e il Canada, è ora basata sul peso totale anziché sul numero di borse registrate. Mohammad Al Bulooki, Etihad Airways Executive Vice President Commercial, ha dichiarato: "In linea con le best practice globali e le tendenze del mercato, Etihad Airways ha sviluppato una politica sui bagagli che meglio si adatta alle diverse esigenze dei nostri ospiti in tutto il mondo. Il passaggio a una politica basata sul peso piuttosto che sul numero di borse semplifica il nostro sistema e offre maggiore praticità e vantaggi per il cliente, migliorando nel contempo l'esperienza di viaggio".
Con il passaggio a una policy basata sul peso, la maggior parte dei mercati avrà diritto a 23 kg di bagaglio registrato sulle tariffe Economy Deal, 30 kg sulle tariffe Economy Saver e Classic e 35 kg sulle tariffe Economy Flex. I clienti in tutte le categorie tariffarie della Business Class hanno diritto a 40 kg, mentre i clienti di First Class godono di una franchigia di 50 kg. Gli ospiti in The Residence a bordo della flotta Airbus A380 di Etihad Airways hanno una franchigia di quattro bagagli da 32 kg ciascuno. Le eccezioni si applicano a mercati selezionati. Per i dettagli completi visitare .
I membri Etihad Guest Silver, Gold e Platinum continueranno a ricevere una franchigia bagaglio in eccesso di 32 kg su USA and Canada routes e 20 kg per i membri Platinum, 15 kg per i membri Gold e 10 kg per i membri Silver su tutte le altre rotte.
(Ufficio Stampa Etihad Airways)