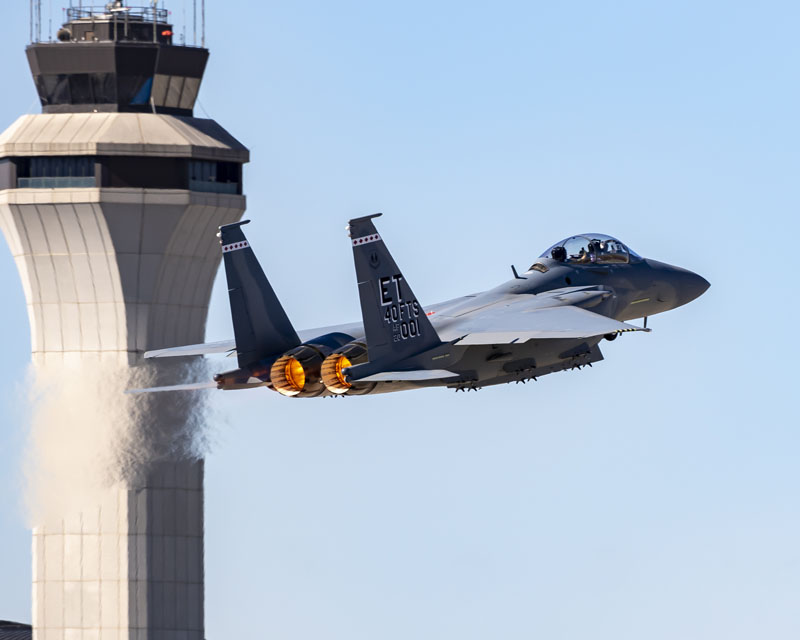 Il 27 luglio 1972, il Boeing F-15 volò per la prima volta con il Chief Test Pilot Irv Burrows ai comandi. Cinquant'anni dopo, l'F-15 continua ad evolversi e ad aggiungere capacità avanzate alla U.S. Air Force fighter fleet.
"Boeing è orgogliosa delle comprovate performance dell'F-15 e della nostra eredità condivisa su questa piattaforma con l'aeronautica americana e gli operatori di tutto il mondo", ha affermato Prat Kumar, vice president of F-15 Programs. "Con le sue impareggiabili combat performance, cinque decenni di produzione e una continua evoluzione, l'F-15 ha una storia straordinaria e continua oggi ad essere una risorsa fondamentale per gli Stati Uniti e le forze alleate. E, con lo sviluppo di nuove capacità avanzate e l'evoluzione F-15EX, il meglio deve ancora venire".
"L'F-15 program di Boeing è stato avviato su richiesta della U.S. Air Force, che aveva bisogno di un fighter jet progettato per mantenere la superiorità aerea del paese. Attraverso le sue varianti, l'F-15 ha anche servito quella missione a livello internazionale con numerosi clienti globali, tra cui Giappone, Israele, Arabia Saudita, Singapore, Corea del Sud e Qatar.
Il nuovo F-15, l'F-15EX Eagle II, offre uno state-of-the-art electronic warfare system, insieme a sensori e avionica aggiornati. L'airframe, noto per la sua payload capacity, è in grado di trasportare next-generation hypersonic weapons.
Anche il processo di produzione dell'F-15 si è evoluto nel corso degli anni per includere digital design, automation and tooling, compresi i rivoluzionari full-size determinant assembly advanced manufacturing processes", afferma Boeing.
"Il processo di produzione modernizzato di Boeing migliora la qualità riducendo tempi e costi", ha affermato Kumar. "Abbiamo assistito a un crescente interesse globale per l'F-15 contemporaneo e le sue capacità di prossima generazione".
Più di 1.500 F-15 sono in servizio in tutto il mondo. La U.S. Air Force ha preso in consegna il suo primo F-15EX nel marzo 2021.
(Ufficio Stampa Boeing – Photo Credits: Copyright 2021 Boeing)