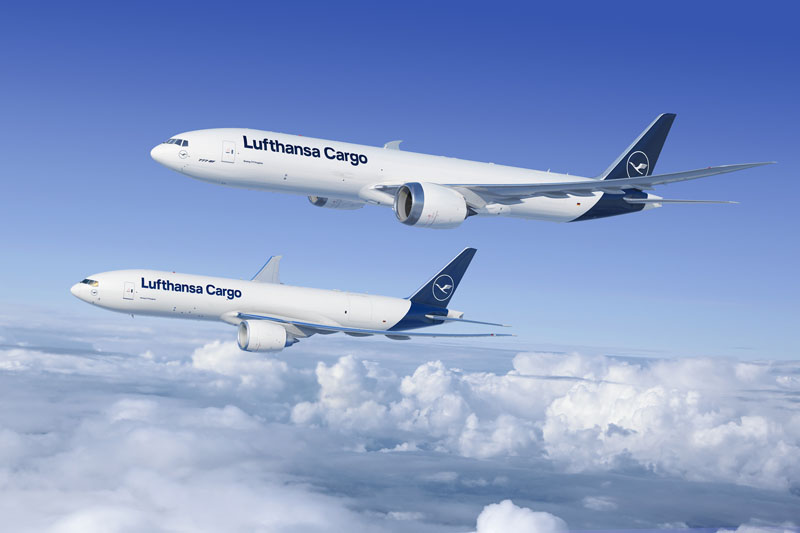 Lufthansa Group ha annunciato un ordine per un totale combinato di 18 motori GE9X e GE90 per equipaggiare la sua flotta di long-haul Boeing 777 freighter aircraft.
Lufthansa ha recentemente annunciato l'acquisto di Boeing 777-8 Freighter con motore GE9X e Boeing 777 Freighter con motore GE90 per aggiornare la sua flotta cargo (leggi anche qui). L'engine order include 14 motori GE9X e quattro motori GE90.
"Continuiamo a investire in velivoli e motori più efficienti in termini di consumo di carburante, più silenziosi ed economici che emettono significativamente meno CO2", ha affermato Dorothea von Boxberg, CEO di Lufthansa Cargo. "Questo acquisto di motori GE ci consente di guidare la modernizzazione della nostra flotta con prodotti premium che consentono una maggiore efficienza operativa, oltre a ridurre il consumo di carburante e le emissioni di carbonio".
"Il GE9X è l'aircraft engine più potente della storia e il motore GE più silenzioso mai prodotto (libbre di spinta per decibel). Il motore porterà un miglioramento fino al 10% dello specific fuel consumption rispetto al GE90-115B. Come tutti i GE commercial engines, sia il GE9X che il GE90 sono compatibili con qualsiasi sustainable aviation fuel approvato", afferma GE Aviation.
"GE ha una grande storia e una comprovata esperienza nell'equipaggiare freighter-dedicated aircraft", ha affermato Russell Stokes, President and CEO, Commercial Engines and Services for GE. "Siamo orgogliosi di continuare a costruire il nostro rapporto con Lufthansa mentre continuano a modernizzare la loro flotta per le operazioni cargo".
IHI Corporation, Safran Aircraft Engines, Safran Aero Boosters e MTU Aero Engines AG partecipano al GE9X engine program.
(Ufficio Stampa GE Aviation – Photo Credits: Lufthansa Group – Boeing)