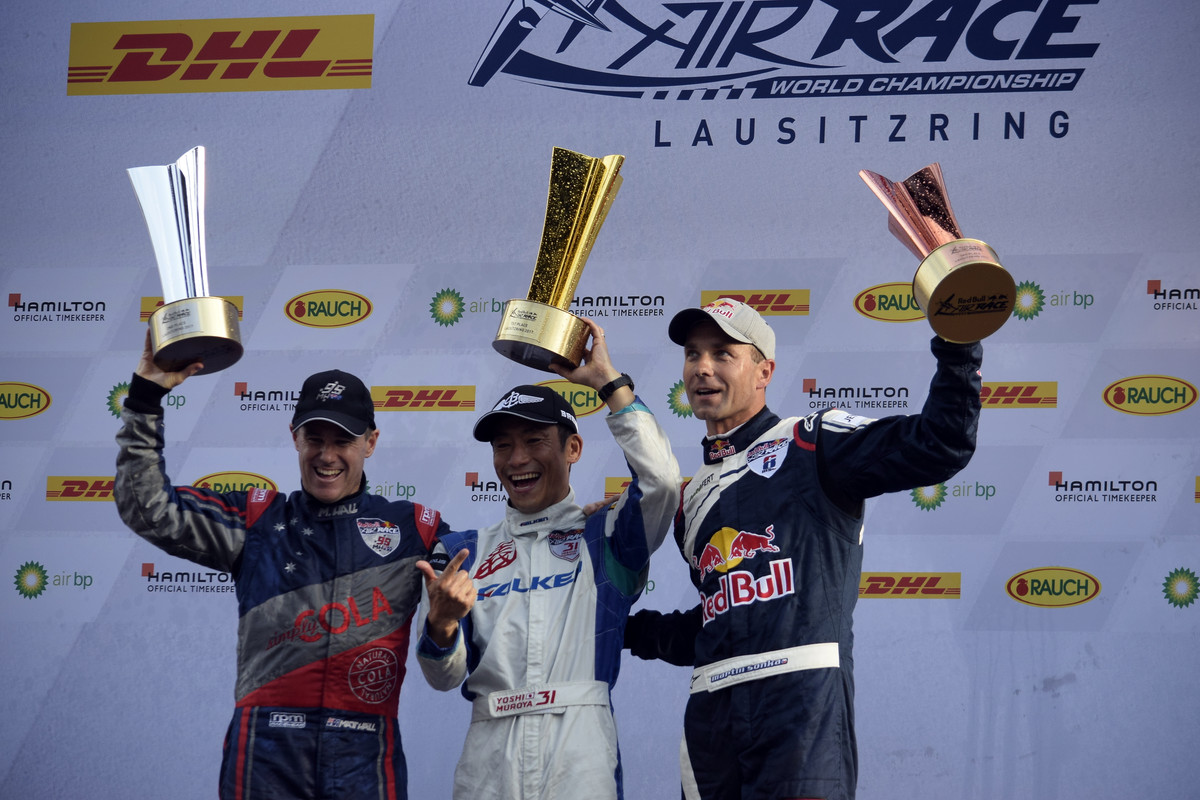 La Red Bull Air Race si tinge di oriente per la terza volta stagionale: il giapponese Yoshi Muroya riesce a conquistare il bottino pieno al Lausitzring, e accorcia nettamente le distanze nel campionato mondiale, ora ad un solo round (Indianapolis) dal termine. Martin Sonka, contiene i danni con un terzo posto tutt'altro che negativo, ma ora ha solo 4 punti di vantaggio su Muroya e 7 su McLeod (oggi solo quinto).
Giornata grama per l'idolo di casa, Matthias Dolderer, che non è riuscito a superare la trappola del "Round of 14" e si è dovuto accontentare di far lo spettatore quando il clima si è scaldato.
Perde parecchi punti, e ora si trova staccato di 11 unità dal leader della classifica, l'americano Kirby Chambliss, oggi non in grado di qualificarsi per la "Final 4": per lui il round tedesco riserva solo 5 punti iridati.
Torna ad un buon risultato anche Juan Velarde, quarto al termine della finale ma certamente veloce e concreto durante l'intero week-end (ha pagato qualcosa nel "Round of 8" ma ha comunque approfittato degli errori altrui per qualificarsi alla finale).
Il campionato rimane ancora molto aperto, e sarà a metà ottobre lo storico circuito di Indianapolis – o comunque l'area sopra di esso – ad incoronare il campione del mondo 2017 della Red Bull Air Race.
(Fabrizio Ripamonti – MD80.IT)