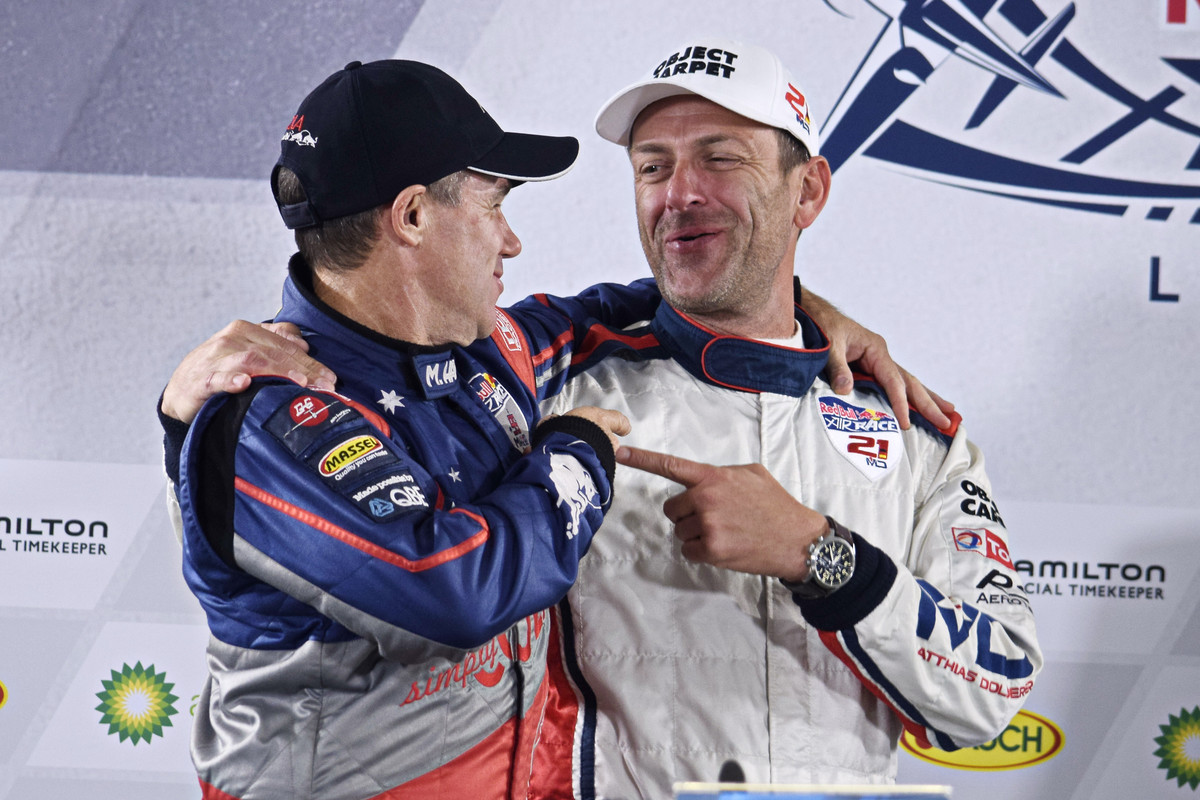 Feste, risate e amicizie oggi andranno temporaneamentemente in soffitta, e i 14 piloti della Master Class si daranno battaglia come di consueto per la conquista del settimo round della Red Bull Air Race. Trascorse due giornate scandite da altrettanti compleanni consecutivi (venerdì Matthias Dolderer e ieri Matt Hall, entrambi ripresi nella foto accanto mentre cantano e indicano "happy birthday to…  YOU!"), è la giornata che andrà ad assegnare punti importantissimi per il campionato. I primi 4 della classifica sembrano avere accoppiamenti del "Round of 14" abbastanza agevoli, ma è risaputo che basta un minimo errore per incorrere in una penalità ed essere esclusi dai turni successivi e dalla lotta per la parte alta della classifica.
A partire dalle h. 13:00 andrà in onda il live streaming della gara (la prima ora sarà dedicata alla Challenger Cup, dalle h. 14:00 invece entreranno in azione i protagonisti della Master Class, che proseguirà poi dalle h. 16:00 con "Round of 8" e la "Final 4".
Lo streaming full screen è disponibile a QUESTA PAGINA
Le qualifiche hanno confermato il trend mostrato dalla classifica del mondiale, non resta che attendere fine gara per capire come si sarà evoluto il tutto; al momento 4 piloti sono ancora in lotta per il titolo, con concrete possibilità di farcela, mentre altri 3 non sono ancora matematicamente condannati ma hanno ben poche chance.
Si ricordano gli accoppiamenti per il "Round of 14″…
- IVANOFF   vs SONKA- BRAGEOT   vs CHAMBLISS

- VELARDE   vs DOLDERER

- LE VOT    vs MUROYA

- GOULIAN   vs MCLEOD

- PODLUNSEK vs KOPFSTEIN

- BOLTON    vs HALL
In attesa dell'evento sono già disponibili due album sulla nostra pagina Facebook: #1 – #2
(Fabrizio Ripamonti – MD80.IT)